You're all set for your morning run—shoes laced, muscles stretched, coffee coursing through your veins—but your Google Pixel™ Watch still seems to be sleeping. You try to turn it on, but nothing happens. Bummer, right? Don't worry, we can help get your watch back up and running with you.
Asurion is your one-stop shop for fixing, protecting, and troubleshooting your tech—whether you need help tracking your fitness metrics, controlling your playlist, or keeping your smartphone working like it should. Here's what to do if your Pixel™ Watch isn't turning on.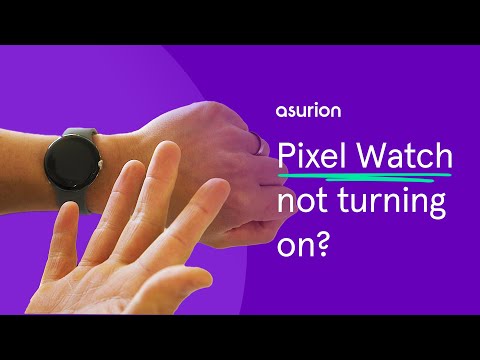 Why your Pixel Watch isn't turning on
There is a variety of reasons why your device isn't turning on, including:
Your battery is dead.
Your software is out of date.
Your charger is broken.
Your watch's internal components are damaged.
Device won't power on? We can help
We'll do a free device diagnostic to find out what's wrong—visit your local store or schedule a repair.
What to do when your watch won't turn on
Now that we've given you a few common Pixel Watch issues, we'll walk you through a few simple ways to troubleshoot your device.
Charge your watch
A little power might be all your watch needs. Connect your device to its charger and give it about 15 minutes. That's enough time for your watch to turn on. Then, while it's still connected to your charger, try powering your device back on.
Test other chargers
Is your Pixel Watch still having issues? Your charger might be the problem. Try moving your charger to a different outlet or try connecting your watch to another charger to test whether that's why your Pixel Watch isn't charging.
Complete a factory reset
Factory resets can be scary. They involve erasing and resetting your device to its default settings, so this step should be a last resort.
You aren't able to back up your watch the same way you would your phone, though Google is currently working on an update that will allow you to safely save your watch's data. Keep in mind, a factory reset of your Pixel Watch won't erase data on your phone, and it'll only work if your watch is on but not working properly (like if you have a blank screen or certain software issues). Here's how to factory reset your Pixel Watch:
Open the Google Pixel Watch app on the phone it's paired to.
While on the app's home screen, scroll down and tap System.
Then tap Reset.
When you're done, pair your watch with your phone and set it up again.