So you're going on vacation? Getting ready for a big trip can be stressful. From traffic and airline delays to tired kids and bags that break at just the wrong moment, there are so many ways your plans can go wrong. And none of them are on your itinerary. Fortunately, prepping and packing the right tech can help. We'll walk you through what you need.
Avoid water damage at all costs
If you're heading to Aruba, Jamaica, or anywhere else in that Beach Boys song, you're going to want to protect your phone from potential water damage. A lot of modern smartphones claim to be waterproof or water-resistant, but that only applies to a certain amount of water, and it doesn't apply at all to phones that have cracks or damage (read our guide to the difference between water-resistant and waterproof phones to learn more). Sand and dirt can get into the small crevices and ports of your phone and cause permanent problems as well. The easiest way to protect your device is to put it in a sleeve or dry bag. Another option: Buy a protective sleeve or a case. They're low-cost ways to make sure your incredible vacation selfies make it home with you.
Take your comfort shows with you
Going someplace warm? A place where beautiful people instinctively flock like the salmon of Capistrano? Not every hotel is going to have a smart TV or your favorite streaming service so you can rewatch Dumb and Dumber. And even if they do, it's not always smart to use your password on shared electronics—doing so could allow someone to steal your private information. If the TV has an HDMI port and an outlet nearby or a free USB port for power, you can make any TV a smart TV by using a streaming device like a Roku®, Chromecast™, or Fire TV™ stick. Just throw one in your suitcase so you can relax after a long day lounging at the beach or exploring a new city with your favorites.
Track your luggage (and travel companions)
We've all heard enough wild airport stories to know that luggage doesn't always end up in the right place. But with the right tech, you can keep an eye on your bags. A tracker, like an Apple® AirTag™, is an effective way of keeping an eye on your luggage—even when it's out of sight. Using the app that comes with them, you can see the location of the tracker and even have it give off a sound so you can find it.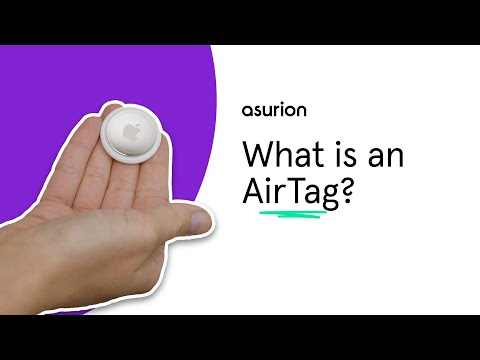 Gaming on the go? Pack it safely
Are you taking your favorite gaming consoles on your next adventure? If so, make sure you pack them safely. These days, most console repairs involve HDMI ports, which are often damaged because someone forgot to disconnect the cords properly. On your next trip, don't just wrap the cords around your console and throw them in a bag. Instead, gently unplug the cords, coil them, and safely pack them in a carrying case or protective bag. Your high score—and your wallet—will thank you.
Following these tips will help protect your tech on your next vacation. But hey, accidents do happen—and if adventure takes a toll on your devices, we can help. Visit one of our 700+ uBreakiFix® by Asurion or Asurion Tech Repair & Solutions™ store locations to get your device fixed in hours—not days.